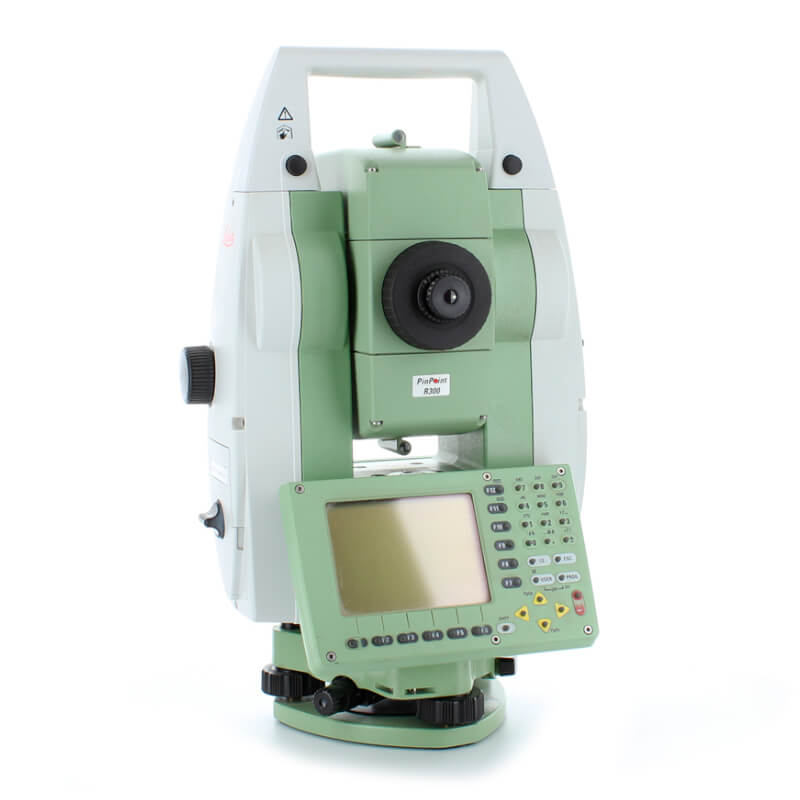 Leica TCRP1205 R300
KEY FEATURES: • Minimum angle ready 1″(0.2mgon) • Angle measurement precision 5″ (1mgon) • Distance measurement precision +/-5mm • Reflector-less distance measurement up to 300 meters • Range 2200m to single prism • Minimum display of distance 1 mm • Selectable between meter or feet / angles degrees or gon
Description
Leica TCRP1205 R300
Packed with exciting new features, built for speed, accuracy, ease-of-use and reliability. Leica TPS1200 Total Stations carry out even the most complex tasks, better and more efficiently than ever before. And, best of all, they combine perfectly with GPS.
Superb measurement technology
High accuracy angle measurements and precise long-range distance measurements backed by automatic fine pointing and fast, reliable reflector location. You work faster, more precisely and more relaxed.
Easy to operate
Intuitive interface, powerful data management, on-board routines and programs: all easy to use and identical for TPS and GPS.
Large graphic display
Easy viewing of entire surveyed area and immediate access to all measured data. You see exactly what you've done and what you've still to do.
Totally flexible
Configure and program TPS1200 in the way you want, for your applications, for the way you work and
for the data output you require.
A complete series
TPS1200 total stations cover a range of models and options. Select the ones that suit you best.
Use TPS1200 for everything
Use TPS1200 total stations for surveying, engineering, stakeout, topo, monitoring etc. Combine them with GPS. Benefit from huge productivity of System 1200.
Leica System 1200
TPS and GPS
Working together
For all applications
Today and in the future
Designed and built to the most stringent standards with the latest measurement technologies, Leica System 1200 instruments are extremely efficient and reliable, and stand up to the severest environments.
A new, highly intuitive user interface, a multitude of functions and features, powerful data management,
and user-programming capabilities are common to both System 1200 TPS and GPS instruments.
Operators can switch instantly between TPS and GPS and use whichever is the most convenient and
suitable; extra training is not required.
These new high-tech TPS and GPS instruments with identical operation enable you to do every type of
job, faster, more accurately and more efficiently than ever before.
And most important, you reduce your costs and increase your profits.
Informations
PRIORITY SHIPPING
We ship our products by most trusted shipping agencies – UPS & DHL
SHIPPING WORLDWIDE
We ship to any part of our World
FREE & FAST SHIPPING
Doesn't matter where we will send instruments and equipment, shipment is free
ASSISTANCE 
Contact us on +38766162261 (Mobile+ Viber + WhatsApp)
Bosna i Hercegovina​
+38766162261
Serbia
+381640114686
Montenegro
+38267239669
E-mail [email protected].
Only logged in customers who have purchased this product may leave a review.