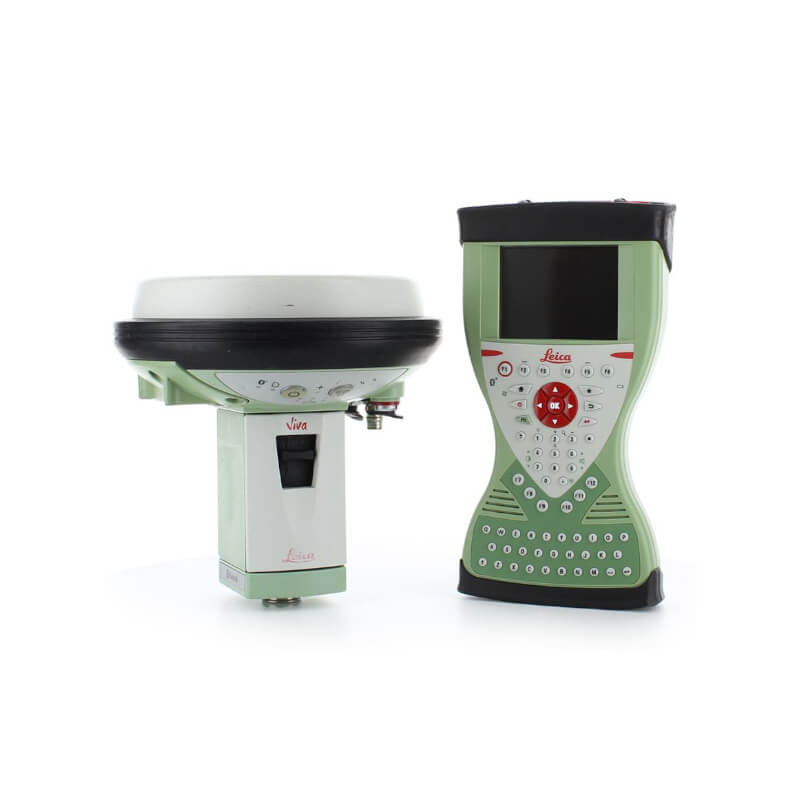 Leica GS15 UHF & CS15 GSM
What's in the box: • GEB212 Battery internal Li-Ion 2600mAh • GHT63 Pole clamp for attaching GHT • GHT62 Holder plate for CS field contr. • MSD1000, SD memory card 1GB • GVP722 SmartPole/SmartStation Container • GKL311 single Charger Prof 3000 • GEV192 AC/DC-Adapter GKL112/311 EU • GEV235, AC/DC-Adapter f. CS15/CS10 EU
Description
Leica GS15 UHF & CS15 GSM
*GS15 UHF
*CS15 Field Controller
Built on years of knowledge and experience, the Leica GS15 delivers the hallmarks
of Leica GNSS – reliability and accuracy.
Leica SmartCheck – RTK data-processing to guarantee correct results
Leica SmartTrack – advanced four constellation tracking of all GNSS satellites today and tomorrow
Leica xRTK – delivers more positions in difficult environments
The Leica GS15 is designed to suit any
surveying task.
Built-in exchangeable communication devices for field base stations and RTK rovers with removable SIM cards
Fully scalable sensor allows you to buy only what you need today and upgrade with
additional functionality as you need it Integrated web server to configure the logging of Leica or RINEX raw data and measure with one button press in the field
Leica Viva Controller CS15
Built for the field
Designed for extreme environments, you can always rely on your CS10 & CS15. Comfortable in the
hand, and easy-to-use for all tasks.
IP67 and operating temperature –30° C to 60° C
Tactile, rubber keypad (numeric on CS10, alphanumeric QWERTY on CS15)
2 Megapixel camera (perfectly placed for taking pictures when in hand or mounted on pole)
Color, VGA touch screen, illuminated
Flexible communication and data handling
Stay connected with a wide range of communication and data storage options. Your CS10 & CS15 is ready for all challenges.
Fully integrated wireless Intenna technology (Bluetooth®, WLAN, TPS Radio, GSM/UMTS 3.5G)
Choice of 2 connector modules
Lemo module: Lemo (USB and serial), USB A host, 7-pin connector, power
RS232 module: RS232, USB A host, USB mini AB OTG, 7-pin connector, power
Data storage using SD Card, CF Card, USB memory stick
Work how you like
Designed as part of the Leica Viva series, but versatile to work with many instrument and software
combinations.
Ideal for use with all Leica Viva Series Total Stations and GNSS sensors
Perfectly designed to be used with SmartWorx Viva surveying software
Powerful ARM core processor for many software applications
Informations
PRIORITY SHIPPING
We ship our products by most trusted shipping agencies – UPS & DHL
SHIPPING WORLDWIDE
We ship to any part of our World
FREE & FAST SHIPPING
Doesn't matter where we will send instruments and equipment, shipment is free
ASSISTANCE 
Contact us on +38766162261 (Mobile+ Viber + WhatsApp)
Bosna i Hercegovina​
+38766162261
Serbia
+381640114686
Montenegro
+38267239669
E-mail [email protected].
Only logged in customers who have purchased this product may leave a review.